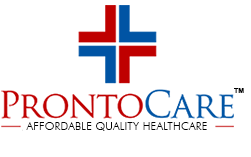 Innovative Hospitality and Lodging Medi Spa Solutions During COVID and Beyond
by Frederick J. DeMicco, Ph.D., RDN, HAFIA and Adel Eldin, MD, FACC, FACP, MBA, GGA
Background
The ongoing COVID Pandemic has brought challenges and opportunities to the travel and hospitality industries. There is an increased need for providing wellness services along with testing, provide safe quarantine, and starting treatment for low- and medium-risk individuals who will otherwise unnecessarily be directed to the already overwhelmed hospital system with added risk of picking up infections.
Many Hotels, Resorts, and Spas have focused their marketing efforts on senior clients. They form a large portion of the hotel business. Thus, to further cater to this group of clients, Hotel brands need to emphasize guest wellness and overall safety, especially to help alleviate worries and give peace of mind from the Pandemic. For instance, Hotels, Resorts, and Spas can offer healthy meals that match their customer profile. For example, hotels could serve a low-salt diet for those with high blood pressure, low-cholesterol, and low-fat diet for those with elevated cholesterol, low-calorie diet for diabetic clients, and so on.
Solution: ProntoCare
One innovative solution to cater to the growing population of senior clients is to incorporate onsite clinics at the Hotel sites. Clinics could address the health and wellness needs of travelers and clients staying at hotels, resorts, and spas. There is a projected strong rebound in the travel industry among seniors, especially those that are fully vaccinated, as heavy marketing campaigns with senior discounts and many promotional packages. This category of seniors has a high incidence of health issues and chronic diseases that need to be incorporated into the Healthcare Hospitality Business.
How would Hotels incorporate clinics into their current structures and models? The simplest and cheapest solution would be to partner with a company that already specializes in creating clinics for hospitality businesses. One potential company to partner with would be ProntoCare which has created a franchise model for onsite clinics to test, triage, and treat. The company educates and advocates for enhanced sanitation and healthy nutrition to boost and strengthen the immune system to prevent infection and disease spread. ProntoCare could also offer virtual care to travelers such as snowbirds or seasonal travelers to provide added convenience and lodging advantage.
There are many compelling reasons to consider a medical facility/Medi-Spa on-site clinics in Hotels, Resorts, Spas
ProntoCare on-site Clinic in Hotel, Resorts and Spas
Why choose ProntoCare?
How do you know if ProntoCare is the right fit for your hotel or spa? Below are some of the reasons that clients choose to partner with ProntoCare:
It offers an incredibly affordable healthcare program, making for an excellent replacement of traditional unsustainable third-party healthcare.
Offers direct-to-consumer, hassle-free healthcare (legislature passed in 2018 in Florida) with no copayments, no deductibles, no authorization needed, no referral necessary. Simply go to ProntoCare.co, read the contract that fits your age, and enroll.
Allows for major savings (between $7,000-$10,000) per year per person when compared with traditional insurance.
Is made to serve the needs of small to medium-sized businesses and individuals struggling to survive facing the added financial difficulties due to the COVID Pandemic.
One-stop shop for both physical and mental health needs.
Takes a proactive role in testing for risk factors and diagnosing to prevent and manage chronic diseases.
Educates and advocates for patients.
Takes HIPPA (privacy) seriously and only patients own their own information.
Offers a convenient telemedicine app to communicate with various providers, delivering the best care remotely with safety and ease, especially for our senior citizen's population.
ProntoCare gives back to the community to fight hunger and provide life-sustaining meals.
ProntoCare onsite clinics can be retrofitted to what is already there, such as a wellness spa, or these clinics can be made from a new dedicated space via the franchise model. This can be housed in or near the hotel or spa to provide a competitive advantage.
ProntoCare Franchise Model
Onsite clinics could fit into a space that is between 1,000 and 1,200 square feet. Step-by-step guest/client flow is depicted below.
The initial cost for rent, staff (a medical assistant and a nurse practitioner), space, equipment/supplies, and utilities add up to $150,000 (operational cost). See the diagram below showing a step-by-step flow of guests/clients through onsite ProntoCare clinics hotels, resorts, and spas.
Step-by-step for interested hotels/resorts/spas to have onsite ProntoCare clinics:
ProntoCare Franchise Requirements
A $10,000 franchise fee
Background check
A full transparency policy is honored throughout the entire process
ProntoCare on-site Clinics Hotel, Resorts and Spas
Conclusion
This paper presented an innovative solution to cater to the growing population of senior clients by incorporating onsite clinics at the Hotel sites. Clinics could address the health and wellness concerns and needs of travelers, families, and individual travelers staying at hotels and resorts. This new concept could provide the hotel or resort with a competitive advantage over the competition.
References