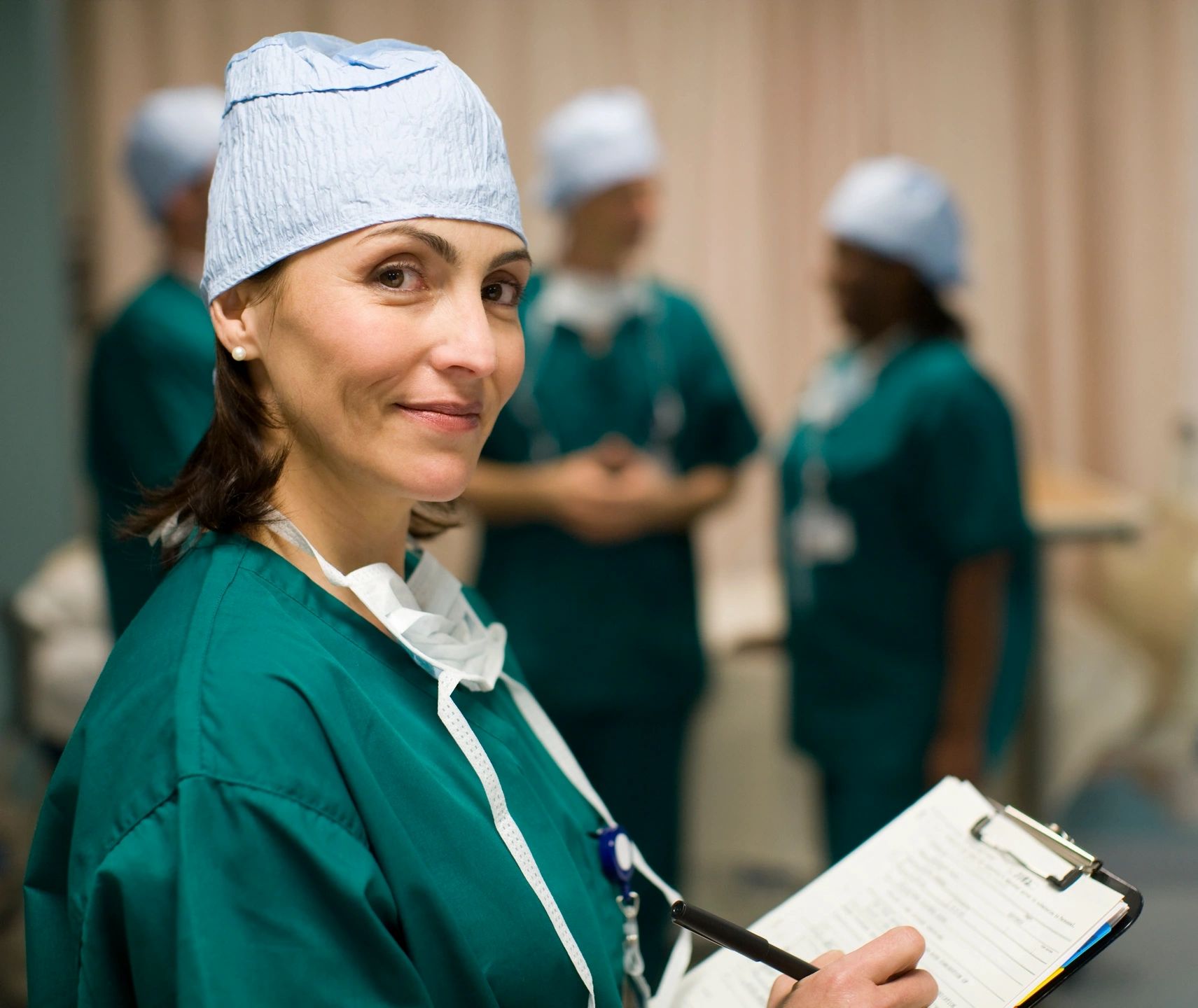 Brand Aid: Destination Medical Center and Hotels Bridging Healthcare (H2H) in Minnesota (Part 2)
by John La Forgia, MBA & Frederick J. DeMicco, Ph.D., RDN
Introduction
Beginning in 1980, Mayo Clinic was transformed from a single revered clinic in the Midwest to a global provider with three clinic locations, international outreach, and a revolutionary digital and social media presence. Brand Aid is the inside story of Mayo Clinic's revolutionary, decades-long marketing and branding evolution from a single clinic to a multi-site provider of health care treatment and information, as told by one of the key leaders of that transformation. Through the Mayo Clinic experience La Forgia gleans a set of best practices for the effective management of health care brands.
More recently, Mayo Clinic has partnered with the city of Rochester and Minnesota to implement a bold plan to transform the home city of Mayo Clinic into the world's premier Destination Medical Center (DMC). The initiative takes branding to a new level as it is based on the understanding that all the aspects of the community and first-rate medical care, are essential components of the health and healing of patients and citizens. DMC includes extensive research facilities, the creation of a significantly enhanced patient and guest experience, new hospitality options, travel concierge services, and dining and entertainment attractions. Shifting verticals to a Destination Medical Center Mayo Clinic is posed to be an innovator in health care. The critical implementation of differentiation value proposition, keeps promises, and understands that health care is a service and a product; This will seamlessly link Hospitality and Healthcare (H2H) on a grand scale (DeMicco and La Forgia, 2020).
Marketing Health Care Strategically: The Case for Branding the Mayo Clinic and Hospitality Bridging Healthcare
Research conducted at Mayo Clinic confirmed that most Americans, including patients and even referring physicians, see one hospital as pretty much just like any other hospital. Likewise, regarding physicians, they do not see much difference in quality between the neurologist at the medical center down the street and the neurologist at a specialty center a thousand miles away. This faith in the quality of the personal provider is accompanied by a strong sense of hope, largely driven by the miraculous progress in medicine during the twentieth century.
What does it mean to market strategically in such an environment? It is important to realize that health care is not a product or a service in the traditional sense.
The twenty-first century is the era of Apple Genius Bars, Amazon same-day drone delivery, and instant customizable streaming and downloading of just about every song ever recorded. Compare these scenarios with health care. Even today, you are told that you have a certain condition and need an operation. You go to the surgeon who tells you when she can do your procedure. You go to the hospital when it works best for the surgeon, surrender your clothes and your wallet, and find comfort in the belief that the people who are sticking you and probing you and, eventually, cutting you know what they are doing. The next thing you know, you are awake, in pain, and have no idea what happened "in there," or what it will cost. Everyone is smiling and saying, "You did great," and "Everything is going to be okay."
Throughout this episode of care arise many opportunities for caregivers to provide service excellence as well as product excellence. In most facilities today, service excellence has become an all-consuming passion among providers. They know that outstanding service can be an essential in a world where the population sees very little difference among providers in the "product."
The Branded Community: Destination Medical Center (DMC)
In spring 2013, Mayo Clinic announced a 20-year, $5.6 billion economic development plan aimed at making Mayo Clinic and, by extension, Rochester, Minn., one of the leading medical destinations in the world. In addition to doubling the size of the Minnesota campus, the plan called for transforming Rochester into a vibrant destination city — a thriving intellectual and cultural community with high-end hotels, restaurants, and sports facilities.
Since that initial announcement, the city has already enhanced its waterfront along the Zumbro River, expanded its convention center, added new hotels, and is currently constructing Discovery Square, a major center for research and innovation, among many other initiatives. This bold DMC plan will be branded as a world class medical, health and wellbeing destination that some call the Silicon Valley of Medicine (DeMicco, F.J., 2017).
The DMC combines the best thinking on connecting business objectives with mission objectives as discussed previously. This unprecedented partnership between the state, local jurisdictions, Mayo Clinic, and community organizations is intended to secure Mayo Clinic, Rochester, and Minnesota's status as a global destination for health care. For patients, visitors and residents, not only will they experience the unparalleled experience of Mayo Clinic's patient care, they will visit or be resident in an entire community devoted to the health and well-being of all who live or visit there. We call this Hospitality Bridging Healthcare (H2H). See Figures 1 and 2 below.
Strategic Differentiation
If a marketing plan is to succeed, it must be based on solid strategy that derives from the overall strategy of the organization.
When I try to get to the heart of a problem of strategy, especially if there is no written plan to guide me, I have three questions that often provoke the answers I need. Someone suggests a tag line, or that we should open a women's center, or buy a hospital. I ask:
Why?
So what?
How do you know that?
In this kind of situation, I have recommended marketing studies that would help us understand the needs and preferences of the targeted population, so we can do a better job of marketing the project and so that we can develop our own answers to some of the "So what?" questions.
One way or another, the marketing leader must ascertain and understand the strategy of the organization. Once that is accomplished, the notion of positioning comes into play. Given the position that the organization currently holds in the market, are the strategies in keeping with that position, antithetical to that position, or do they aspire to move the position into a new space?
Promises, Promises
This brings us to the essential, vital, sine qua non of the purpose and potential of hospital marketing: testing internal assumptions against external reality.
As community organizations, hospitals had close connections with their "catchment areas" through volunteers, patients, and their families, fund-raising events, and interactions with government and business leaders. What was poorly understood at the time was that such groups present a self-selection bias. Benefactors, volunteers, and even patients and families are far more inclined to speak positively about the medical center they have chosen to support, not to mention often having "drunk the Kool-Aid"; that is, they are sometimes so familiar with the hospital's self-perceptions and internal assumptions that they share the same perspectives and are therefore blind to some of the harsher realities.
Most hospital leaders now acknowledge the need for consumer data. Usually, they do not dig deep enough or stay with the program long enough to get an actionable information set.
The process of understanding market position is, of course, closely related to and a fundamental part of brand management. Positioning statements put into clear language the competitive advantage or competitive aspirations of a product or service line or facility. One may find wide information gaps among consumers who do not know the full scale of services available at a given hospital. In my experience with this kind of research, we inevitably uncover some facts that leaders do not want to hear: that their hospital is poorly perceived for quality or service, it is misunderstood as to the levels of technology and sophistication, or that they are at a competitive disadvantage vis-a-vis the medical center down the street, despite the fact that they know—in fact, are absolutely sure—that they run a better hospital than those guys.
Based on research, positioning statements should embody the reality of a hospital's market position, whereas mission and vision statements are internally generated promises or aspirations that may or may not be in agreement with external perceptions.
The whole notion of hospitals competing with one another to acquire increased referrals and a greater market share of people who are ill or injured is anathema to most people—marketers included. Some physicians and administrators I have worked with will go to great lengths to ensure they never say the "C" word (competition) out loud. When speaking in front of physician groups, I would often steer clear of the concept and talk instead about making it possible for patients to access the right resources at the right time. This was true enough, but all of us knew the subtext. If the patients did not access us, they would access some other doctors or hospitals, and the job of marketing was to ensure that that did not happen.
If a hospital, physician practice, or, now, an Accountable Care Organization or an insurance product is to remain viable, it must have patients—preferably nongovernment-paying patients and, in many areas, there are not enough of them to go around. No serious academic observer believes our system is really a free market system. Marketers must ply their trade in a market that makes no sense in conventional business terms and do so in an environment of tacit competition cloaked in collegial camaraderie and community spirit. Health-care marketers therefore operate in a strange no-man's-land wherein the hospital is committed to maintaining its not-for-profit status, even as it struggles to increase its margins. They are asked to produce and disseminate marketing materials that pretend they are not really marketing materials. Since the government pays a fraction of the true cost of treating Medicare and Medicaid patients, marketers must design target markets that resemble gerrymandered congressional districts, aiming materials at commercially insured patients under sixty-five while, at the same time, assuring the public that as a not-for-profit community resource, the hospital's doors are open to everyone.
All this circles back to my main caveat about discussions with leaders about marketing and positioning. It is essential that marketers do the research necessary to understand the position of the entity they are trying to market. The exercise of distillation and synthesis of this information into a cogent set of statements will clarify your thinking and the thinking of your team. My advice is to discuss with your supervisor the necessity of sharing or receiving approval from the executive group of which you may or may not be a member.
Whether codified or tacitly understood, in an environment replete with many consumer choices, even for health care, a marketer simply must know how their entity stands in relationship to competing entities.
Health Care—A Product and a Service
Health care is not a product transaction like buying Tide detergent, or a service experience like a vacation week at the Hilton Hawaiian Village in Waikiki. Health care is simultaneously a product and a service and should be marketed accordingly.
What is increasingly understood among marketers in health care is the overriding importance to patients and families of the health-care experience. The total of outcomes, relationships, facilities, service, ease of access, follow-up, and loyalty programs all combine to create an experience for the customer that must be managed in its totality if the health-care provider wishes to have outstanding metrics for customer preference and willingness to recommend.
A key first step in this process of understanding is to assess a given provider's marketplace positioning. In my work in marketing, I have found this concept fundamental to the successful development of a strategic marketing plan; in fact, it is essential to understand positioning if you wish to develop any kind of strategic plan for the business.
Conclusion
Similar to Mayo Clinic transforming from a small clinic in the Midwest to a world-renowned hospital. Rochester, Minnesota, the new Destination Medical Center's home, will become the mecca of innovative health care. It will soon be the go-to place for people to go to get better. This facility will merge the gap between hospitality and healthcare if Mayo Clinic can successfully promote its value proposition, keep promises, and Understand healthcare is service and a product.
Figure 1 Destination Medical Center (DMC)

Figure 2 DMC:  Creating a global destination for health and wellness through Hospitality Bridging Healthcare (H2H) for the patient/Guest Experience.
As hotels make their decisions to become closer partners with healthcare facilities, branding is an important aspect to consider. Today, many healthcare and hospitality (H2H) organizations are looking to strengthen and broaden their brands. The wise leaders of these enterprises have come to understand that the future belongs to those who can combine the best of hospitality with healthcare delivery to deliver an outstanding experience. Indeed, the secret of success in the expanding world of medical tourism is the mastery of creating the Patient/Guest experience by aligning hospitality and healthcare.
Marketers and brand managers in health care need to play an integral role in the future of health care. Essentially, health-care leaders need to embrace the concept of brand management in a manner that encompasses the totality of the patient/guest experience, created in part by Hospitality Bridging Healthcare – H2H (DeMicco & La Forgia, 2020).
Acknowledgment
This research sponsored by the GloMed.Education website.
References
DeMicco, F.J. and La Forgia, J. (2020) Hospitality Bridging Healthcare: Career Opportunities for The Future Hotel School Graduate. Journal of Hospitality & Tourism Research. Jul 18. https://journals.sagepub.com/doi/abs/10.1177/1096348020940783
DeMicco, F. J. (2017). Medical Tourism and Wellness: Hospitality Bridging Healthcare (H2H ©). Apple Academic Press- Taylor Francis. London.