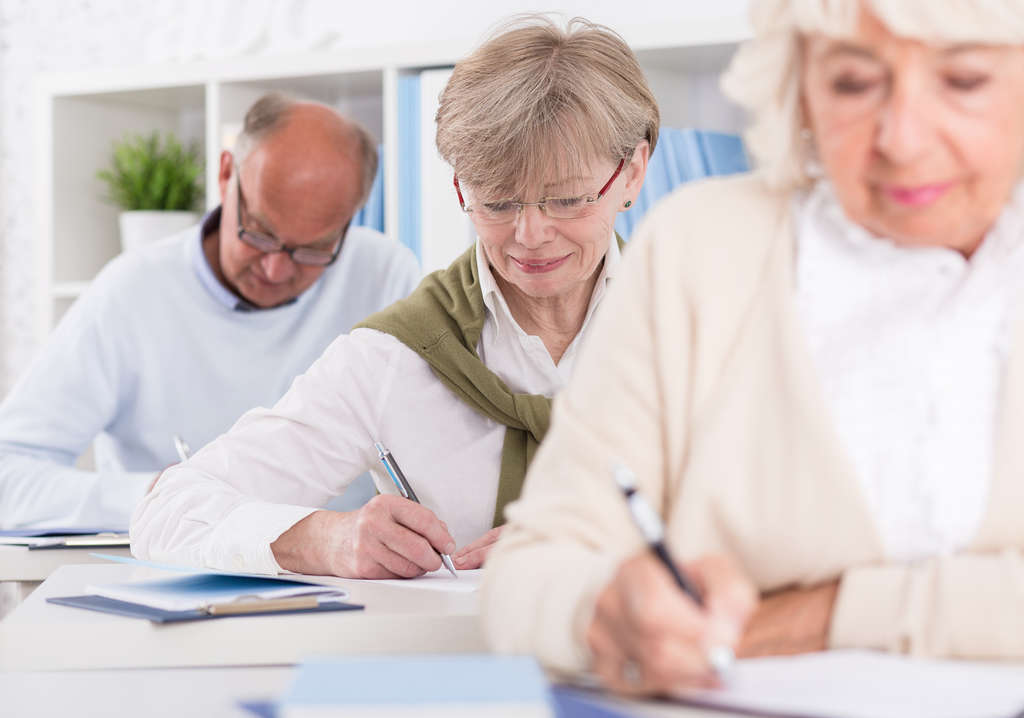 Lodging Opportunity: Strategies for Planning for a Successful University Based Retirement Community
by Frederick J. DeMicco, Ph.D., RDN, HAFIA and John Spooner
Introduction
University Based Retirement Community (UBRC) concepts have been on the rise over the past decade. This trend has continued due, in part, to the growing needs and wants of retiring Baby Boomers (Clark & Smith, 2021). Retirees residing at a University Based Retirement Community typically enjoy more than the standard amenities provided at a traditional senior living community. Residents of a UBRC have the opportunity to use state-of-the-art university facilities and services such as healthcare, fitness centers, dining options, and libraries. In addition, residents frequently have access to sports games and collegiate activities, ability to enroll in university courses and the opportunity to mentor university students. For universities, the main benefits are to intimately include a larger age demographic on campus and in some cases, benefit financially from a UBRC (DeMicco, Pizam, Guzman, Rahav, 2021).
Andrew Carle (Carle, 2019), an Adjunct Lecturer at Georgetown University's Aging & Health Program – designed six-point criteria for a successful UBRC that is still a strong resource for universities pursuing a UBRC affiliated with its campus. Carle explained that Baby Boomer retirees have different desires than retirees of past generations. Baby Boomers are often seeking more than everyday life offered in traditional age-based communities. Instead, they are looking for lifestyle choices in their life that are rich with experiences. Baby Boomer retirees often prefer the appeal of UBRC amenities such as attending a university's football games, concerts, or enrolling in university courses, over the traditional model of a retirement community (Carle, 2006). It is important to note that University Based Retirement Communities appeal to retirees in general, not only to alumni of a specific university (Marcus, 2019).
The Five Criteria for a Successful UBRC
There are at least six criteria necessary for a successful UBRC according to Carle. These include the following:
Proximity to campus (ideally the UBRC is no more than one mile away).
Programming that integrates the residents with the university (fitness centers, healthcare resources, events, etc.).
Continuum of care levels for seniors which may include independent living, assisted living, memory care, and skilled nursing.
A financial relationship between the university and the senior community.
Attract about 10% of the UBRC residents who were affiliated with the university (e.g., alumni or faculty/staff).
A sixth criterion could include campus experiential student learning classes, laboratories, study abroad trips, etc. for the residents.
UBRCs as a Rising Trend
While exact data is hard to find given the different levels of the affiliation with campuses and retirement communities, several experts in the sector said university-based retirement communities are clearly on the rise. At a time when enrollment goals can be hard to meet, the projects can offer revenue to the university. They often use college-owned land that would otherwise be dormant and trade on the institution's name to attract a new class of retiree: someone who wants more active lifestyle, who wants to keep learning, and who wants to stay young by being near other generations.
If you look at demographics and enrollments going down, you've only got two choices: you can hope we all start giving birth to babies who start college at age 5, or you can recycle some of your old customers. So, which one's easier? Andrew Carle, a consultant who specializes in university-based senior-housing projects (Leingang, 2022)
Some Facts and Figures about UBRC's
The average age of UBRC residents is about 78.
They tend be affluent.
Educated (most with bachelor's degrees, many with graduate degrees).
Strong local community involvement and connections.
Professional careers.
70% are from the local market area and generally 30-40% + are somehow university related.
Variety of draw from alumni, employees, parents, and at-large community; and
The physical plant of a UBRC may contain cottages, apartments, assisted living, memory care and skilled nursing.
Market Feasibility Study
A market feasibility study is necessary to assess the campus demand for a UBRC.
Studies range in cost between $4,000 to $40,000 from a variety of experienced firms.
A good place to start is to understand the expectations and what exactly the university wants from the senior living community. This could include the following:
Student body diversity?
Financial gain?
Future gifting to the campus and/or university foundation?
Community reputation?
Student internships and/or employment.
Offering a new degree program in senior careers; and
All or several of the above?
The Operation of UBRC
There are a variety of ways that universities can be part of a University Based Retirement Community. For example, a university can choose to:
Build and operate its own UBRC.
Land-lease to a third-party company to operate and/or build the UBRC.
Sell land assets to a retirement community developer; and
Partner with an existing retirement community within close proximity of the university's campus.
A partnership with an existing retirement community can range from limited access to university amenities to residents of the retirement community enjoying full admission to university amenities, resources, courses, and shuttle services.
Employing a third party to operate the UBRC or for the university to partner with an existing retirement community are the options that have proven to be best for both universities and for retirees. Many UBRC communities found that external expertise is required to operate a profitable and sustainable community with residents who are pleased with their social and intellectual programming, living facilities, and amenities (Carle, 2006). Most, if not all UBRCs are Continuing Care Retirement Communities (CCRC) (also called Life Plan Communities) that provide the community with a continuum-of-care that includes independent living, assisted living, skilled nursing, and memory care.
To understand what makes a successful University Based Retirement Community, four well-known examples will be reviewed: Legacy Pointe at UCF, in Orlando, Florida, The Mirabella at Arizona State University in Phoenix, Arizona, The Spires at Berry College, Rome, Georgia, and The Kendal Corporation of Newark, Delaware.
Legacy Pointe at UCF, Orlando, Florida
Legacy Pointe at the University of Central Florida in Orlando (UCF) is a new entry into UBRCs which opened in Spring 2022.
Legacy Pointe is a campus style Life Plan community that is located about a mile from the UCF campus. Legacy Pointe purchased approximately 30 acres of land from the UCF Foundation. The Legacy Pointe campus consists of 32 cottages, 140 apartment homes, 48 Assisted Living Apartments, 32 Memory Care Suites and 48 skilled nursing care suites. The current Board Chair, Bob Holmes, served UCF as Foundation President prior to assuming his role with Legacy Pointe. His connection with the university and the deans of the colleges has helped to create a robust interactivity between Legacy Pointe and all aspects of UCF.
Legacy Pointe at UCF offers unique connections to all UCF colleges, including Hospitality, Medicine, Nursing, Education, Sciences, Public Health and Arts and Humanities. The colleges have committed to providing tools and resources to make Legacy Pointe at UCF an outstanding community. Select colleges have a seat on the board of directors which is composed of industry experts, university appointed faculty and administrators, and the CEO of the university foundation. Most directly involved is the Rosen College of Hospitality Management at the University of Central Florida. Greystone – the operator of Legacy Pointe – worked closely with the Rosen College team in the design and operation of world-class hospitality and dining services, as well as outstanding entertainment and travel opportunities for the residents. The benefit for students at the Rosen College of Hospitality Management is the ability to complete internships at the community and learn in a real-world setting. It is worth noting that Legacy Pointe was the impetus for starting an undergraduate degree in Senior Living Management at the UCF Rosen College (About Legacy Pointe & the University of Central Florida).
Greystone (noted above) of Irving, Texas is a full-service developer of Life Plan communities that has developed over 10 UBRCs across the nation. The close affiliation of a university and a senior living community often creates a unique dynamic relationship between residents, faculty, and students. The business relationship can be equally unique and beneficial as well, said John Spooner, Co-CEO of Greystone.
The Mirabella at ASU, Tempe, Arizona
Another notable and recent example is what's happening in Tempe, AZ at ASU (Leingang, 2022) with the Mirabelle at ASU.
The Mirabella at ASU is a high-rise style Life Plan community. The 20-story structure contains 252 independent living apartment homes ranging from about 900 to 2,700 square feet. Additionally, there are 52 suites providing long-term care for those who may require a higher level of care sometime in the future.
While many UBRC projects are near a campus, Mirabella at ASU is actually on the campus. At Mirabella, a dedicated office helps residents take advantage of a variety of campus activities like auditing classes free of charge or attending campus events. The connection between the campus and the community was designed to be direct and continuous.
For the Mirabella, residents pay an entrance fee between $450,000 up to $2 million, about 80 percent to 90 percent of which is refundable to the residents' estate. Residents also pay a monthly fee of about $4,500 to $5,000 to cover dining, utilities, programming, and housekeeping costs. And the Mirabella initially sold out.
The Mirabella UBRC has been a financially beneficial project for Arizona State University. ASU received $7 million up front from the Mirabella's operators for a long-term ground lease. ASU will also get additional payments based on what property taxes would have been for the land if it weren't exempted because it's owned by the university, a controversial arrangement called "payment in lieu of taxes." (Leingang, 2022).
In addition to this revenue stream, UBRCs can also explore their residents as potential donors, who may even donate parts of their estate to the university.
Below are other notable examples of UBRCs:
Vi at Palo Alto — Stanford University — Palo Alto, CA
University Commons — University of Michigan — Ann Arbor, MI
Oak Hammock — University of Florida — Gainesville, FL
Holy Cross Village — Notre Dame — Notre Dame, IN
The Woodlands at Furman — Furman University — Greenville, SC
The Spires at Berry College — Berry College — Rome, GA
Kendal at Hanover — Dartmouth College — Hanover, NH
Rockwood at Whitworth — Whitworth University — Spokane, WA
University Place — Purdue University — West Lafayette, IN
Collington — University of Maryland — Metro-Washington DC
Kendal at Oberlin — Oberlin College — Oberlin OH
Kendal at Ithaca — Cornell University and Ithaca College — Ithaca NY
Kendal on Hudson — Pace University — Sleepy Hollow, NY
Kendal at Lexington — Washington and Lee University — Lexington VA
Kendal Crosslands Communities — University of Delaware
The Spires at Berry College, Rome, Georgia
The Spires at Berry College goal is to offer an exceptional multi-generational University Based Retirement Community experience. This Life Plan Community on campus brings together both student and faculty as well as residents and staff of the retirement community creating a unique learning environment. The Spires at Berry College consists of 26 cottages, 144 apartment homes, 36 memory care, 36 assisted living and 35 skilled nursing//short-term rehab suites.
Fulfilling one of the college's missions, the community emphasizes the relationship between residents, students and faculty enhancing educational opportunities far beyond the classroom to include real life experiences.
Creating a multi-generational retirement community centered upon Whole Person Wellness and the eight dimensions of the Vital Life Wellness concept took careful thought and planning. Critical to the planning effort was preserving areas of environmental concerns. Pathways were routed through forest areas to minimize disruption to existing trees and flora.
The connection and pathways linking the retirement community to the main college campus took careful planning. To maintain a symbiotic relationship between The Spires and Berry College, a multi-purpose road was built to allow for vehicular traffic as well as bicycle and pedestrian access. It was important to allow a minimum separation between the two campuses, honoring the space of both while encouraging interaction between residents and students, both pursuing life-long learning goals.
The Spires at Berry College is leading the way for intergenerational communities offering a new, exceptional experience for senior living residents. There wasn't a lot of research data back in the 90's when preparing my college thesis Building Intergenerational Relationships Through University Based Retirement Communities. It's not a new idea as much as an idea whose time has arrived — to support dual purpose living spaces reserved for seniors, aging college professors, and students creating intergenerational communities in a life-long learning environment. Eric Krull, Executive Vice President of THW Design
The Kendal Corporation, Newark, Delaware
Kendal is a non-profit organization of communities, programs and services that serve older adults. With a longstanding commitment to lifelong learning and intergenerational connections, among other core Quaker-based values, Kendal has specialized in the operation of UBRC's since 1993. Each of Kendal's UBRC campuses include a focus on aligning their traditions of integrity, innovation, and wellness programming with the university.
Sean Kelly, President & CEO of Kendal notes, The priorities of older generations – especially those related to retirement lifestyle choices – have evolved and UBRCs offer multiple attractive benefits to this population. The partnerships between Kendal-affiliated communities and higher education institutions like Dartmouth, Ithaca College, Cornell University, Oberlin College, and others have created a rich and rewarding life-experience for resident and student alike. The opportunity for residents to participate in integrated programming, learning and engagement in a UBRC is an added benefit for older adults who are seeking meaningful and fulfilling experiences as they age. At Kendal we plan to increase our relationships with universities to ensure we are well positioned to continue offering and evolving this concept to meet the needs and expectations in our markets. Additionally, and this is in part why we moved our corporate HQ to the University of Delaware, there are tremendous opportunities to meet the expectations of the people doing the great-good-work in our field. Our associations with our partners in learning, present clear opportunities for growth and discovery among our existing and future colleagues. In a world where we have more and more people in need of our services, and too few people to provide them longer term, it's important to be able to demonstrate a culture of learning and innovation while at the same time, expanding awareness around what the aging-services-sector is, and can be all about.
Senior Living Management Degree Programs
Another up-and-coming trend that relates universities to the growing retirement community industry is the offering of new degree programs in senior living. Several degree programs have been created combining academic course work in the disciplines of hospitality, hotel management, general business curriculum, gerontology, health care management and psychology.
These programs and others can be more thoroughly investigated through the websites of: University of Central Florida, University of North Texas, University of Southern California, and Simpson College. In addition, both Georgetown University and George Mason University offer academic curricula specific to Senior Living Administration. The curriculum at Georgetown is graduate level for both a Concentration or Certificate within the Master's in Aging & Health. The curriculum at George Mason offers an undergraduate Concentration within a Bachelor of Science in Healthcare Administration. Andrew Carle, cited in this paper developed both academic programs, through which numerous alums are contributing to the senior living industry.
Conclusions
University Based Retirement Communities are a trend that shows no sign of slowing down. Retirees are searching for a retirement that does not compare to the retirement experiences of previous generations. UBRCs offer retirees a strong intergenerational connection, opportunities for personal and intellectual growth, stimulating experiences and access to university educational, cultural, and sporting events. For universities, UBRCs offer strong intergenerational ties for students and older adults, opportunities for mentorship, and for students majoring in academic fields such as nursing, healthcare, dietetics/nutrition, business, or hospitality, the chance to practice and apply their knowledge and skills in a real-world retirement community.
References:
Rachel Leingang, Chronical of Higher Education (2022). JUST BUY EARPLUGS at Arizona State, a Town-Gown Squabble with a Twist By Rachel Leingang June 14, 2022
Fred DeMicco Abraham Pizam (2021),17 November. The Benefits of University Based Retirement Communities: Opportunities for Lodging. Co-authored by Jackie Guzman, MBA Student, Northern Arizona University and Shelly Rahav, MBA Student, Northern Arizona University
About Legacy Pointe and the University of Central Florida. (n.d.). Retrieved February 01, 2021, from https://www.legacypointeatucf.com/ucf-affiliation/
Carle, A. (2019) Can Universities Retirement Communities Reverse Aging? Forbes, April 22, 2019
Carle, A. (2006, September 1). University-Based Retirement Communities: Criteria for Success. Retrieved February 01, 2021, from https://www.iadvanceseniorcare.com/university-based-retirement-communities-criteria-for-success/
Clark, A. & Smith, C. (2021, January 13). Life on A College or University Campus – An Alternative Retirement Destination. Retrieved February 01, 2021, from https://www.theseniorlist.com/retirement/best/university/
College-Linked Retirement Communities. (2019, October 25). Retrieved February 01, 2021, from https://www.retirementliving.com/college-linked-retirement-communities
Marcus, J. (2019, August 14). New College C. Communities Custom-Built for Retirees. Retrieved February 01, 2021, from https://www.aarp.org/retirement/planning-for-retirement/info-2019/colleges-with-retirement-communities.html
The Village at Penn State Retirement Community. (n.d.). Retrieved February 01, 2021, from https://www.retireatpennstate.org/index
Spooner, John, Co-CEO, Greystone www.greystonecommunities.com
Kelly, Sean, President & CEO, The Kendal Corporation www.kendal.org
Krull, Eric, Principal & Executive Vice President, THW Design www.thw.com