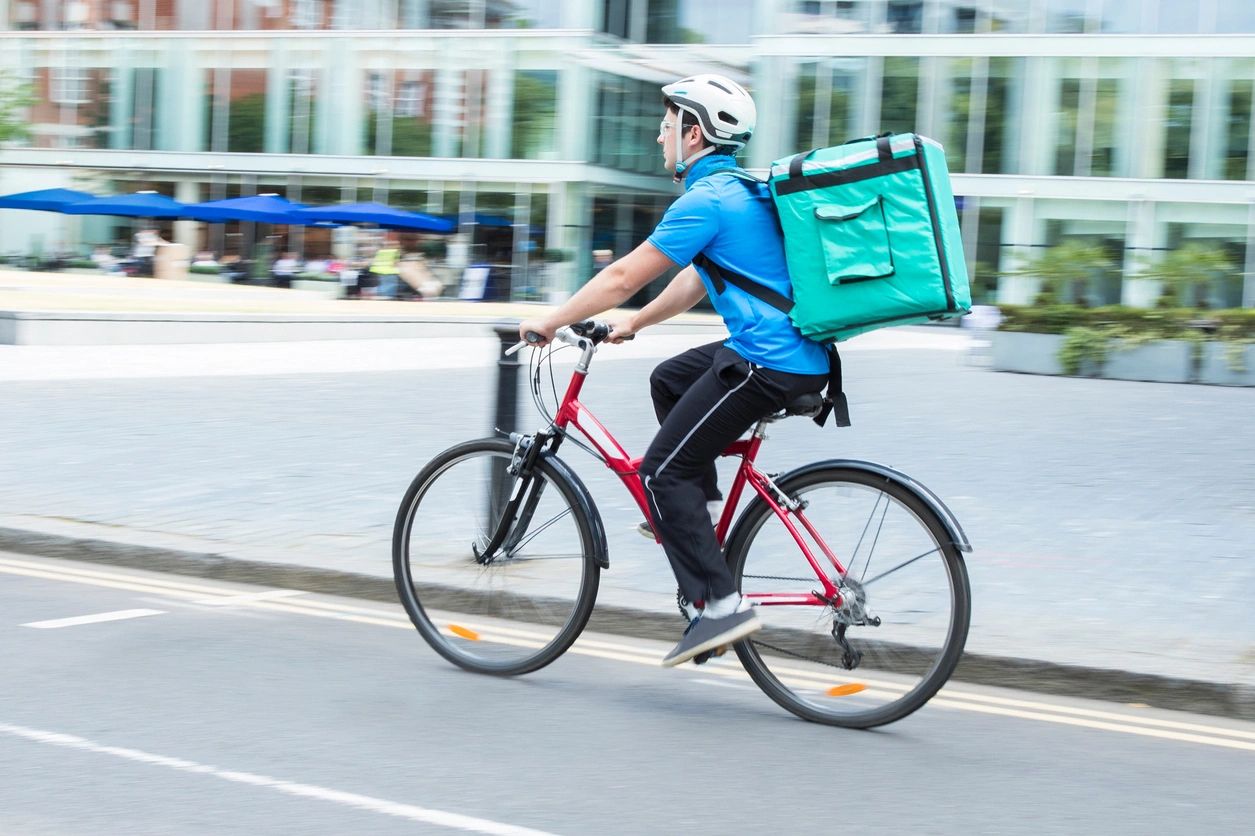 New Revenue Enhancing Opportunity for Hospitality Operations: Food to Seniors via Home Delivery
By Frederick J. DeMicco, Ph.D., RDN, HAFIA
Introduction
A new opportunity has emerged for hospitality operations for the delivery of food to seniors via home delivery service. Funded by Medicare, this development could be attractive to hospitality operations that have the infrastructure to prepare, and effectively deliver healthful cuisine and high-quality meals to seniors in their homes.
The potential for not only enhancing revenue, but also by providing a worthwhile community service, can provide a competitive advantage for hospitality operations. Hotels, resorts, country clubs along with most other food service facilities could obtain a revenue enhancing stream of funds by participating in this innovative program for seniors in their homes, and also to serve their communities.
An overarching objective of home care is to allow people to remain in their homes independently and keep seniors out of hospitals and nursing homes. A silver lining from the pandemic experience has been a boost in both innovation and receptiveness to in-home medical care for seniors. In fact, studies show that the majority of seniors wish to remain in their current home which is most familiar to them.
The management of nutrition is a key to maintaining optimal health. Included in this is being aware of any dietary restrictions and by maintaining a balanced diet. By considering home-delivered meal programs, one can help ensure these healthful outcomes.
Another emerging area that ties to providing services to seniors in their homes is remote patient monitoring (RPM), in which devices connected to health professionals and electronic health records make care more cost-efficient and easier to manage. Globally, RPM is expected to become a $3.4 billion market by 2030, with products that can track blood pressure, oxygen, glucose, weight, dehydration, abnormal heart rhythm, shortness of breath and more already making their way into patients' homes. At Mass General Brigham Home Care in Boston for example, the Connected Cardiac Care Program allows for a physician to remotely monitor and manage a patient who is being treated after heart failure (https://www.aarp.org/caregiving/home-care/info-2022/caregiving-technology.html).
Other ways RPM is being used or evaluated include wearable devices that also measure vital signs of health, bio ingestible sensor capsules that measure patient data. And the Google Amazon Alexa Together a new home communication device for seniors and care supporters. This could be used for in home menu ordering, questions on the home delivery senior meals, diet, and food delivery schedule changes. A new innovation we are researching is the Disney "Magic Band" type device and the Princess Cruises Medallion wearable device, which also has application for seniors living at home (F. DeMicco, 2022).
Launch of a New Innovative Meals at Home Program
Chef2Home by Metz Culinary Management Inc. has been developing high quality and appealing meals to improve health outcomes for their hospital and long-term care clients for nearly 30 years, and with their fresh frozen home-delivered meals to Area Agencies on Aging. It is therefore a natural progression that they are expanding value to health plans through home delivery of meals while also addressing key medical conditions. This home delivery of meals – Chef2Home can assist seniors in remaining healthy and independent in their homes, reducing post-hospital readmissions, and supporting chronic care needs.
The Metz team of culinarians includes award-winning chefs and registered dietitians. These fresh frozen meals are designed to provide optimal vitamins, minerals, and nutrients.
A key goal of Chef2Home is to create delicious and nutritious chef made meals including medically tailored options and deliver them from the Metz kitchen to at home residents. Every restaurant-inspired meal made is frozen fresh. Metz's award-winning chefs collaborate closely with registered dietitian nutritionist (RDN) to ensure that each ingredient is appropriate based upon the health condition of the person that meal is being made for. Importantly, Metz imparts great taste into each meal they make, which significantly increases the odds that members will remain vigilant to their meal plan to reach or exceed targeted outcomes.
The available menu options include meals which are designated as heart healthy, diabetes friendly, renal friendly, low sodium, puree, vegetarian, kosher, halal, and general wellness. The nutritional criteria for these categories, as well as nutrition information for each meal, are included in the Chef2Home website.
The vast majority of Medicare Advantage health plans cover meals after members are discharged from a hospital or skilled nursing facility. Healthy meals support the healing and recovery process, sometimes called Food as Medicine. This is just one example of how Medicare, Medicaid, and hospitals are recognizing that social factors must be addressed to help improve health and lower unnecessary expenditures, such as the cost of an individual being readmitted to a hospital.
Last year Metz provided over 15 million healthcare and senior meals to hospital inpatients, long-term care facilities, and Area Agencies on Aging both in congregate settings and delivered to the home. For members of Medicare and Medicaid health plans, Chef2Home works with these organizations to provide access to healthy ad delicious meals designed for specific medical conditions and overall health.
Chef2Home provides meals for sustaining long-term care focusing on meal delivery to help individuals live independently in their homes.
These meals are often covered by federal or state health plans or programs (such as the Older Americans Act and State Medicaid for home and community-based services) and these affordable quality meals can also be purchased directly in the future by customers seeking delicious general wellness or health condition-specific cuisine. The ability for individuals to buy meals directly is not yet available, but Metz will add a private pay option in the fall, allowing individuals or their caregivers to order and pay for meals online.
One example is the Chef2Home's state-of-the-art Sarasota Culinary Center is USDA-approved and certified to meet or exceed all government health and regulatory requirements, with the highest standards of food and operational safety integrated into the processes. In addition, the Metz culinary programs follow Hazard Analysis Critical Control Point (HACCP) guidelines in the flow of food preparation and delivery, and importantly these home delivery meals exceed Older Americans Act (OAA) menu standards. Food sustainability is key for Chef2Home and integrates sustainability measures across their operations.
Conclusion
"Let Food be thy Medicine", as a key goal of Chef2Home is to create delicious and nutritious chef made meals including medically tailored options and deliver them from the Metz kitchen to at home residents.
This new reimbursed meal home delivery could provide an opportunity to savvy hospitality operations. The potential for not only enhancing revenue, but also by providing a worthwhile community service, can be a competitive advantage for food service and hospitality operations.