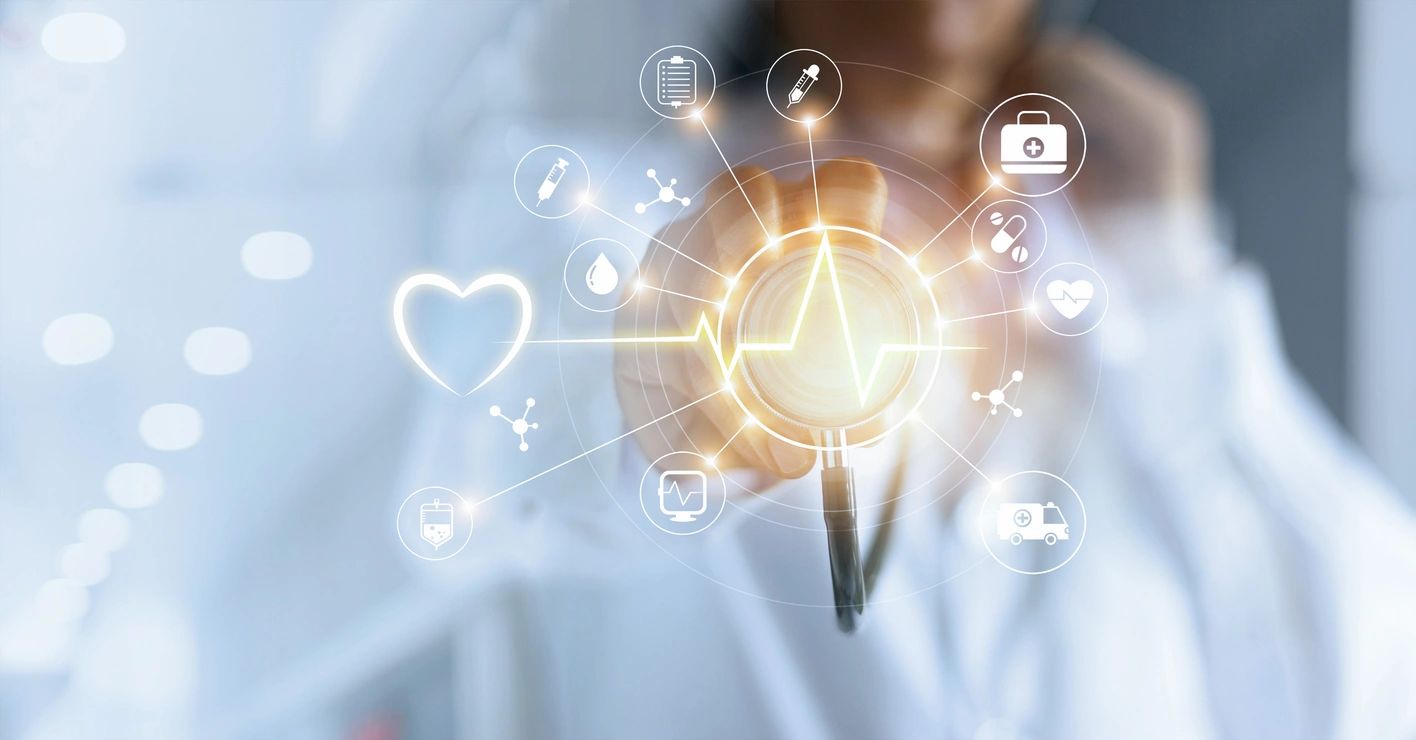 Haven: How Amazon, Berkshire Hathaway, and JPMorgan Chase Plan to Disrupt Health Care – Lessons for the Lodging and Hospitality Industry
by By Fred DeMicco and Jackie Guzman
Introduction
Healthcare costs have ballooned over the past 50 years, with US health care costs taking up a 17.1 percent share of the US Gross Domestic Product (GDP). 1 Today, Healthcare in the US is about a $3.4 Trillion industry. "Medical costs are the tapeworm of American economic competitiveness," says Warren Buffet, CEO of Berkshire Hathaway.1 In comparison, corporate taxes are only about 1.9 percent of the US GDP, and other developed countries such as Germany, Japan, and Britain share less than 12 percent of their GDP on healthcare.1 General Motors is a health and benefits company with an auto company attached (Buffet, W.).
See Figure 1 below.
Other research identifies various reasons for this inefficiency of healthcare in the United States including:
The strength of lobbying by the healthcare and pharmaceutical industries, looking to protect the status quo and influence healthcare and insurance policies for their benefit.
The domestic belief that American healthcare is 'gold standard'. In fact, US healthcare is twice as expensive as, and delivers significantly worse results than those of many other countries.
Widespread conflicts of interest among benefit managers of business firms (insuring their employees) who hire benefit consultants, who are paid by health insurers and providers.
Risk-averse human resources executives and CEO's who will pay significant healthcare insurance premiums to keep employees happy and avoid lawsuits. Lack of accountability. Data shows that clinicians are not held accountable for their quality of care, with a misdiagnosis rate of 20-40% ((DeMicco and Pizam, 2019).2
Out of concern for their employee wellbeing, some American entrepreneurs have looked to build alternative cost-saving healthcare systems, born out of evidence, quality outcomes, transparency, compassion, and accountability. Across the country, solutions are already propping up in response to high healthcare costs. A self-insured employee healthcare model developed by Harris Rosen, the founder of Rosen Hotels & Resorts in Florida, has the potential to revolutionize medical care and is an example of Innovation in healthcare (DeMicco and Pizam, 2019).
Innovation and Disruption of Healthcare Costs in Lodging
RosenCare® is a self-insured healthcare model that has already saved the Lodging and Resort company US$340 million. These savings have been channeled into employee education, improvements in the dedicated medical center, and various philanthropic projects which have had a significant beneficial ripple effect far beyond the Rosen hotel sites. The RosenCare® model is a viable model that could be adopted by similar businesses. If the entire U.S. public and private sector took up this approach, there could be an annual savings of approximately US$935 billion, simply by preventing unnecessary illnesses and diseases and by emphasizing the importance of a healthy lifestyle. Wider adoption of the RosenCare® model has the potential to drive down medical services prices in the US and make the country's healthcare industry more cost effective and competitive (DeMicco and Pizam, 2019).3
An Innovative Disruptor to Medical Costs: Haven Health
Another disruptor to medical costs is Haven Health, which is another health and medical innovation which can provide value to the Lodging and Hospitality Industry. In response to soaring health care costs, Warren Buffet has teamed up with Jeff Bezos, CEO of Amazon, and Jamie Dimon, CEO of JPMorgan Chase. The three have started a non-profit health care company that will change the way health care works -at least for their respective companies and employees. They made the announcement via a news release in January of 2018, stating that the goal of the venture is to "improve US employee satisfaction while reducing overall [health care] costs."4
Problems with the Current U.S. Healthcare System
There are three major problems with the US healthcare system that are causing prices to soar. These are high administrative costs, greed, and overuse of high-tech healthcare.
First, there are high administrative costs. About one-third of the money spent on healthcare in the US is spent on administration.5 A large part of this problem is that there is no uniform system for keeping medical records, so "many providers take active steps to avoid electronic interchange, because keeping records local ensures that fewer patients will switch doctors."3 Today, the US spends nearly $2,500 on administration per person, adding up to $812 billion on administration in 2017. In comparison, Canada only spends about $551 per person on administrative costs.4
Second, there exists greed and price gouging. Patients will often go to whatever doctor or hospital their primary physician recommends, even if it is significantly more expensive than the alternative.3 And while patients will often choose generic drugs over a brand-name, they do not always know when generic drugs are available – and sometimes generic alternatives are not available at all.3 Some American-manufactured drugs are imported into Canada and are sold to Canadian consumers at cheaper prices than in the US, but bulk reimportation from Canada for pharmaceuticals is illegal.3 Even if reimportation were legal, raiding Canada's pharmaceutical supply would not be a sustainable solution and could lead to drug shortages in Canada.7
Lastly, Americans use the healthcare system intensively. Even though Americans do not see their doctors more often than, for instance, Canadians, when Americans do see their doctors they require or request intensive treatment.3 Part of the issue is that Americans do not place a heavy enough emphasis on preventative or routine care – the number of Americans who see a primary care physician has been continually shrinking over the last 20 years.8 The other part of this issue is the great availability of expensive and high-tech healthcare in the US, which American patients use in comparatively high numbers.9 The expensive medical equipment today, such as MRI scanners and the like, have to be kept busy to justify the millions of dollars they cost a healthcare facility.
In Canada, there is a rationing of technology so that doctors are forced to be smart on how they allocate their resources; this limits needless or excessive use of these services, though this does create a large ethical debate.10 In the US, insurers restrict care by making people pay more when they use it and by watching doctors to make sure that everything that they send their patients to do is medically necessary.3 While the second item seems like a good idea, it leads to exorbitantly high administrative costs.3
Technology Disruptor and Solution: Haven
Buffet's, Bezos's, and Dimon's non-profit was created with the aim to fix all three of the above problems. The non-profit was quickly given the name "Haven" and Dr. Atul Gawande was named CEO in June 2018.11 Dr. Gawande is a surgeon, author, and speaker who has already been working on fixing some of the problems with the American health care system. He is globally renowned, practices general and endocrine surgery, and is a Professor at the Harvard T.H. Chan School of Public Health and Harvard Medical School.12 As if that is not enough, he is also a founding Executive Director of Ariadne Labs, the center for health systems innovation at Brigham and Women's Hospital and Harvard T.H. Chan School of Public Health.13
In Dr. Gawande's book, The Checklist Manifesto, he wrote about how lives can be saved by making sure that health care providers follow a clear set of protocols. "For example, the doctor [Gawande] has observed how the best healthcare providers can help 90 percent or more of their patients control high blood pressure. And yet the national average rate is just 55 percent." 14 Dr. Gawande could help instill these values of protocol and science into Haven's new health care model. Dr. Gawande has also witnessed the waste of the current fee-for-service model that incentivizes needless spending – this would likely be one of the main areas that Dr. Gawande would focus on eliminating.4 Finally, Dr. Gawande knows how important it is for doctors to be not just clinicians, but also counselors. He has seen his family, notably his parents, suffer from inhumane treatment at the hands of American doctors and wrote about this and the horrors of end-of-life care in the US in his book, Being Mortal.4
Based on Dr. Gawande's previous work, it is likely he would focus on following medical protocol, cutting unnecessary spending, and treating patients with care and compassion. However, in May of 2020, Dr. Gawande stepped down as CEO.15 He stated that this move would "enable me to devote time to policy and activities addressing the immediate and long-term threats to health and health systems from COVID-19… As I reflected on how I could best contribute, this is an ideal role."5 This was not a goodbye from Dr. Gawande, as he is still serving as Chairman of the Board of Directors of Haven. In the meantime, the company's COO Mitch Betses is taking over daily operations while the company looks for a permanent CEO.5
Haven is still in planning stages but has a website with some information about the company. Haven's vision statement claims that the non-profit was established "to create better outcomes, greater satisfaction, and lower costs for their US employees and families." They also write, "We believe it is possible to deliver simplified, high-quality, and transparent health care at a reasonable cost. We are focused on leveraging the power of data and technology to drive better incentives, a better patient experience and a better system." Finally, Haven claims that they will improve health care by "making primary care easier to access, insurance benefits simpler to understand and easier to use, and prescription drugs more affordable."16
Haven will cover health care for over 1.2 million employees, between Amazon, Berkshire, and JPMorgan.17 Some people believe that this could be "the biggest health care venture in a generation."9 Bezos, Buffet, and Dimon want to bring down costs and improve care, and they want to center their organization around a positive patient experience – which is why they chose a such a forward-thinking physician to take the reins of Haven. It is actually increasingly uncommon for American hospitals to be run by physicians, with only five percent of hospitals currently being run by a CEO with a medical degree.18 "The current health care system is fundamentally broken, and physicians are uniquely positioned to champion meaningful, patient-centered change. Disrupt away," says Karen Weiner, MD, MMM, CPE and CEO of Oregon Medical Group.9
Just as Buffet compared medical costs to a parasite, current industry perception is that health care companies are costly (and often wasteful) intermediaries.19 And although Haven claims that they are not competing with health insurance companies,20 since they are not offering products or services to the general market, traditional health insurance companies are already starting to feel the heat. The day that the non-profit was announced in January 2018, the drop in health care stocks was in the billions of dollars.12 Then when Haven hired David Smith, a UnitedHealth Group executive, UnitedHealth Group sued Smith for breach of contract and stealing trade secrets.21 However, UnitedHealth Group's attempt to prevent Smith from joining Haven was rejected by a federal judge and the case was moved to arbitration.22
Haven has received a lot of attention, even though the non-profit has not even begun to offer healthcare to the million-plus employees at Amazon, Berkshire Hathaway, and JPMorgan Chase. Since Haven's aim is to provide cheap but efficient and effective healthcare, they will likely cut needless spending and eliminate the three problems that make US healthcare so expensive. Administrative costs should be easily cut since Haven would be able to create a uniform system for record keeping.
What is forcing innovation in US healthcare?
There are a multitude of problems and challenges with the US healthcare system. Commonly used words to describe it include 'dysfunctional', 'inequitable', 'controlled by myopic traditional business practices and values', 'full of inbred greed', and 'fiscally and financially out of control'.
The US spends US$3.4 trillion per annum (17.5% of GDP) on its healthcare system (Chase, 2017). These healthcare costs nearly doubled in the ten years between 1999 and 2009. Families' spending on healthcare has increased 25% since 2007, while at the same time other spending on basic needs such as clothing, housing, transportation, and food at home and away has decreased (Wall Street Journal, 2016).
Conclusion
For millennials, one out of every $2 earned over their careers will go towards healthcare. A potential $1.9 million expense out of a total lifetime earnings of $3.8 million. There would not be any greed or price gouging because Haven's aim is more affordable healthcare, and because the company is a non-profit.
And finally, as long as Haven places higher emphasis on routine care, their patients should not be needing as intensive care as the US healthcare system is currently providing. If Haven is successful, we will likely see a complete disruption of how health care is provided in the US. This would be a good thing for the Lodging and Hospitality industry.
References